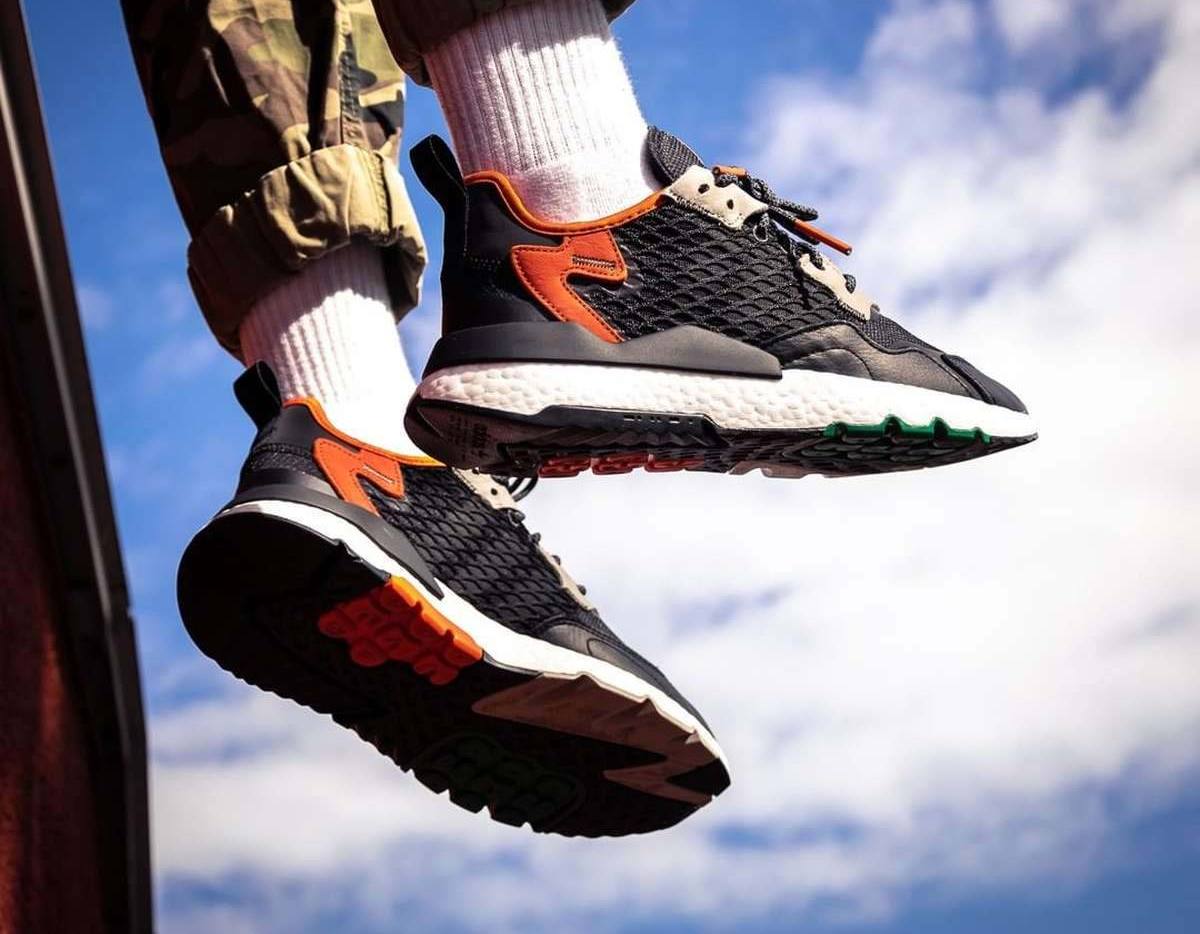 Review + Release: Adidas Nite Jogger Black Mens
The Adidas Nite Jogger Black Mens is a fresh remake of the original from 1976. While the original version was intended for the cooler participants in the running type of the 1970s, the new version focuses on the creative generation that comes alive at night.
In this Review + Release I take a closer look at the Adidas Nite Jogger Black Men. The German brand launched this highlight on August 20th.
---
At the beginning of this year, the brand launched the new Adidas Nite Jogger with the three stripes.
The reactions were immediately enthusiastic, which meant that dozens of new colorways have since been launched.
---
Adidas Nite Jogger Black Men: shine in the dark
The silhouette of the new Nite Jogger is clearly inspired by its predecessor but with modern materials.
The original Nite Jogger was the first reflective running shoe from Adidas, and that feature has been included in the new stylish design. This lifestyle sneaker is therefore intended to move runners in the dark.
The upper portion of the Adidas Nite Jogger consists of ripstop nylon and mesh, with overlays of suede and reflective material.
The outsole of this lightweight sneaker is made of rubber and protects the responsive Boost midsole, which ensures great walking comfort.
---
---
Review Adidas Nite Jogger Black Mens
Coolness: 9.0
As I indicated above, the Nite Jogger experienced a kickstart in January of this year.
And I think that is entirely justified, because the accents of the 1970s, combined with contemporary techniques, make this new version a stylish lifestyle sneaker.
Looks: 9.1
This sneaker has plenty of appearance.
This is achieved, among other things, by the retro appearance of the upper portion, the popular and comfortable Boost sole and the aesthetic contrast between the orange, black and gray elements.
Durability: 7.5
The upper portion of the black Nite Jogger consists of nylon and mesh and is reinforced with overlays of suede and reflective material. This ensures a solid top.
The Boost sole has already proven its value in the field of durability; therefore, we can conclude that this stylish silhouette is robust and durable.
Office-Appropriateness: 7.4
It may not be the first sneaker that you think of when you have to look stylish on the office floor, but the colorway and the aesthetic silhouette of this beauty make the black Nite Jogger absolutely suitable for the office.
---
Review Summary: Adidas Nite Jogger Black Mens
Coolness -

9/10

Looks -

9.1/10

Durability -

7.5/10

Office-Appropriateness -

7.4/10
Total score
This yields a total score of:
---
---
Images Adidas Nite Jogger Black Mens
---
Video's Adidas Nite Jogger Zwart
---
---