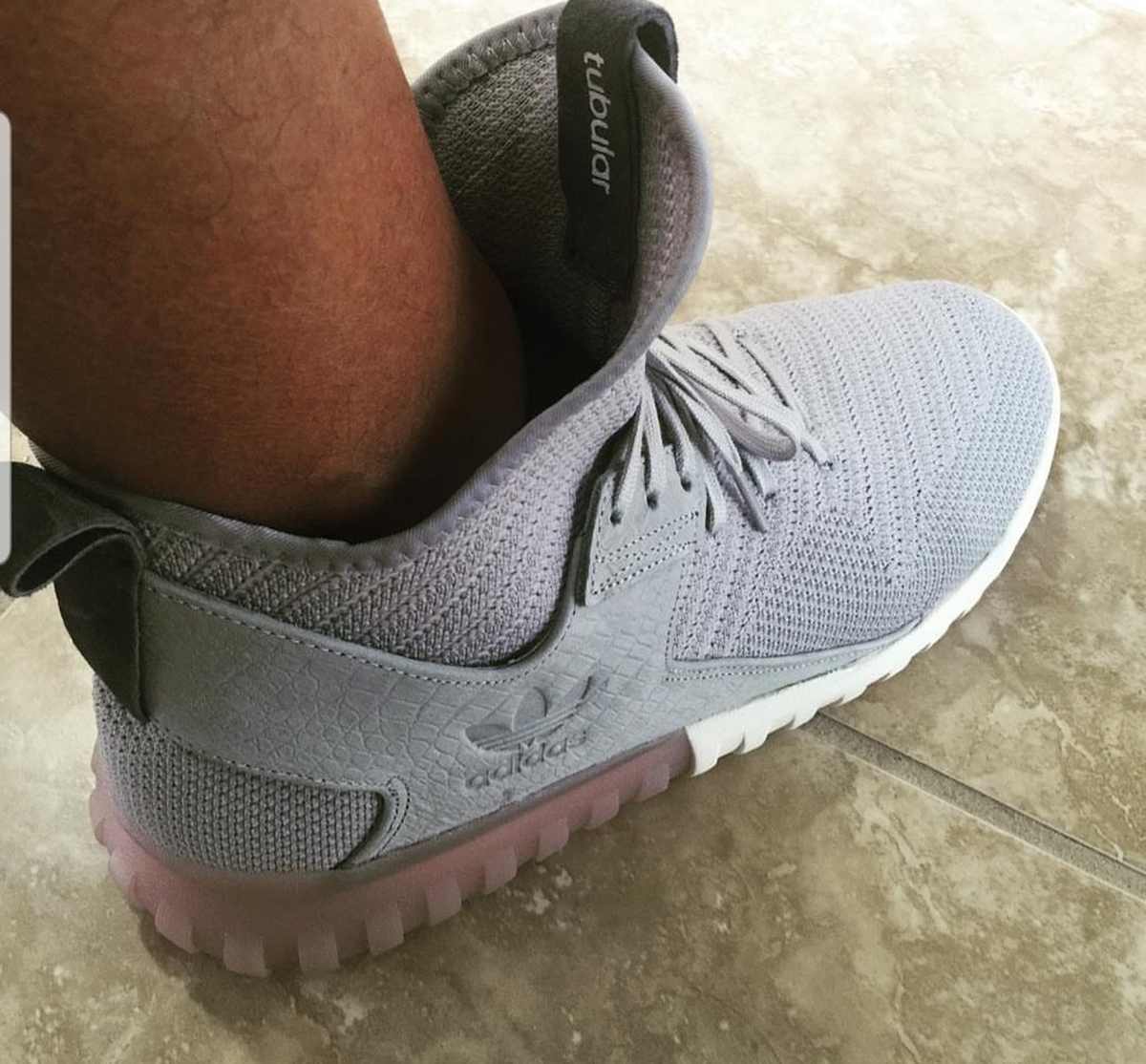 Review Adidas Tubular X Primeknit Grey
In this review I take the measure of the Adidas Tubular X Primeknit Grey.
After its launch in 2015, the Adidas Tubular X was put away by critics as a rip-off of the Adidas Yeezy Boost 750. And although there are similarities in the broad lines of both designs, I find that criticism unjustified. The Tubular X is a high quality trainer with a unique appearance.
---
In 1993, the first Adidas shoe with Tubular technology appeared, at the time a progressive running shoe. With the help of a supplied pump you could determine the amount of damping in the sole.
This sole consisted to a large part of ethylene vinyl acetate (EVA). This is a wear-resistant plastic that is also used in car tires.
Two decades later Nic Galway, VP Global Design at Adidas, decided to combine this sole with contemporary silhouettes. He is also the one who managed to bind icons like Yohji Yamamoto and Kanye West to Adidas.
---
Adidas Tubular X Primeknit: Sporty and comfortable high top trainer
The Adidas Tubular X Primeknit is a sporty and comfortable high top trainer that is suitable for everyday use. Thanks to the Primeknit technology in the upper, the fit is excellent.
The abrasion-resistant rubber outsole provides extra grip and durability, while the lightweight and shock-absorbing EVA midsole provides extra comfort.
---
---
Review Adidas Tubular X Primeknit
Coolness: 8.9
With this hip mid-high trainer, you'll steal the show on the streets. With its simple but distinctive design, this Adidas Tubular is a great success.
The shoe is immensely popular among sneakerheads.
Looks: 9
Adidas has been known for its innovative designs for decades. With the distinctive design of the Adidas Tubular Primeknit, the German brand once again hits the bulls-eye.
The trainer is elegant and still has street credibility. Therefore a deserved 9 on this part.
Durability: 7.5
These Tubulars are solid and durable. Both upper and middle and outer soles work well together.
However, there is no top score for this trainer. The reason is the Primeknit technology in the upper.
This sock makes the shoe incredibly comfortable, but at the same time a little less durable than if mesh or leather had been used for example.
Office-Appropriateness: 7
In itself you should be able to wear the Adidas Tubular to the office under jeans, especially in this grey colourway.
The design is somewhat on the sporty side and in addition the sole is very eye-catching. Therefore, no higher score than a 7 on this aspect.
---
Review Summary: Adidas Tubular X Primeknit Grey
Coolness -

8.9/10

Looks -

9/10

Durability -

7.5/10

Office-Appropriateness -

7/10
Total score
This results in a total score of:
---
---
Images Adidas Tubular X Primeknit Grey
---
Videos Adidas Tubular X Primeknit Grey
---
---