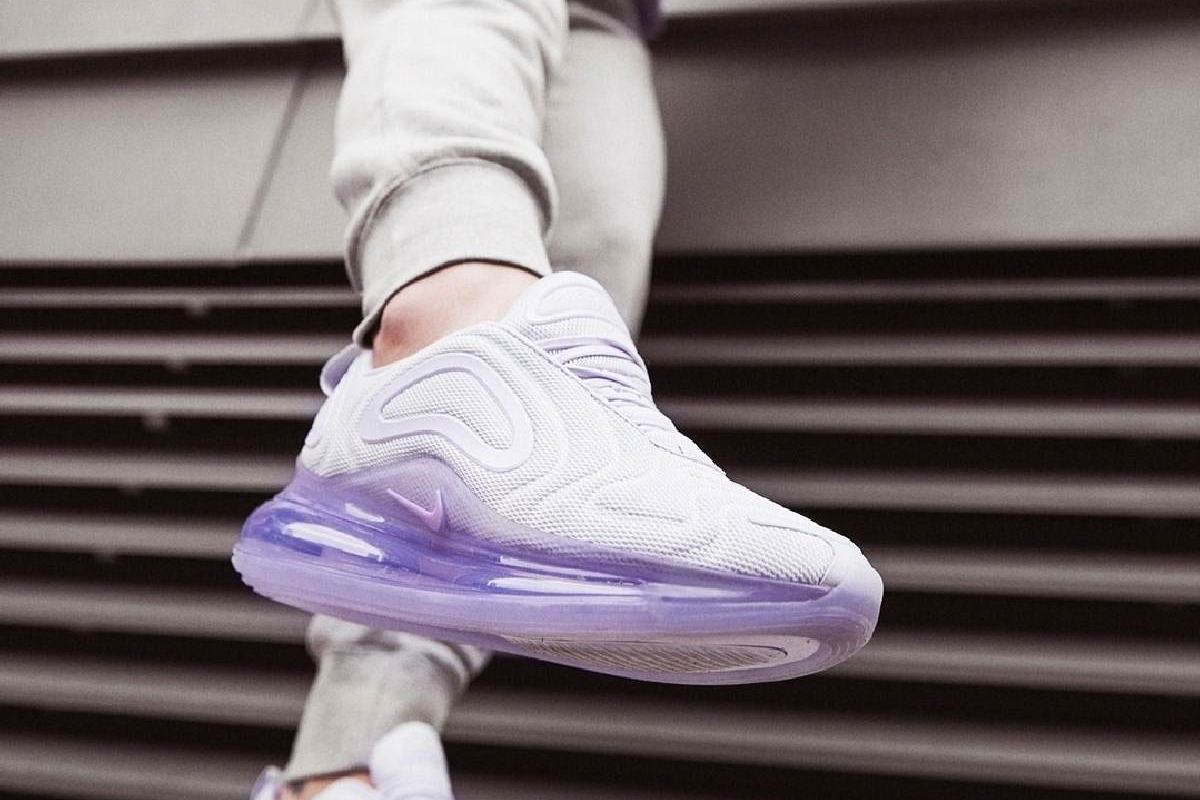 Review + Release: Nike Air Max 720 Womens Silver
With the largest Air unit ever, the Nike Air Max 720 Womens Silver can rightfully be called an eye-catcher. The controversial sneaker was launched early this year and has since appeared in various colorways, all inspired by nature.
The Nike Air Max 720 Womens Silver is featured in this Review + Release.
---
It took some getting used to when Nike introduced the newest flagship of the Air Max family in February: the Nike Air Max 720. After all, an Air unit of nearly 4 centimeters high is a striking feature.
The number 720 represents the visibility of this huge unit: 360 degrees horizontally and 360 degrees vertically. The sneaker is designed by Dylan Raasch (Senior Creative Director) and Jesi Small (Footwear Designer).
They were commissioned to create a worthy successor to the Nike Air Max 270. The result is a futuristic sneaker in surprising colorways that offers great comfort.
---
Futuristic and inspired by nature
The Nike Air Max 720 Women's Silver was launched mid-April. The official name of this colorway is Pure Platinum / Oxygen Purple / Space Purple. A whole mouth full. That's why we prefer to stick to silver.
Just like with the other 720 models, the colors are inspired by nature. By using colors from nature, Courtney Daily (VP or Color Design) wanted to create a contrast with the futuristic appearance of the sneaker.
This combination works, because the sale of the Air Max 720 is going like crazy.
---
---
Review Nike Air Max 720 Womens Silver
Coolness: 8.8
Although this striking sneaker was well received at the beginning of this year, it is a design that you must dare to wear.
I think the popularity of the Air Max 720 will grow. The more often people see someone with this controversial silhouette walking, the faster they are inclined to purchase a pair themselves.
Within the 720 line, I find this silver variant one of the most beautiful colorways.
Looks: 9.4
In terms of appearance, the silver Air Max 720 is a winner.
The lines in the upper, the enormous Air-unit and the beautiful colorway result in a controversial sneaker with a futuristic look.
Durability: 8.9
The upper part of textile and synthetic material is comfortable and solid. Furthermore, the outsole is provided with a rubber layer that provides extra grip and durability.
All in all, the Air Max 720 Womens Silver is a sturdy and comfortable sneaker that you will enjoy for a long time.
Office-Appropriateness: 5.8
Just like other running silhouettes with a bold colorway, the silver Air Max 720 does not score high on this part.
Also, the Air unit, with a height of 38 millimeters, does not really contribute to the acceptance of this sneaker on the average office floor.
---
Review Summary: 
Nike Air Max 720 Womens Silver
Coolness -

8.8/10

Looks -

9.4/10

Durability -

8.9/10

Office-Appropriateness -

5.8/10
Total
This yields a total score of:
---
---
Images 
Nike Air Max 720 Womens Silver
---
Video's 
Nike Air Max 720
---
---