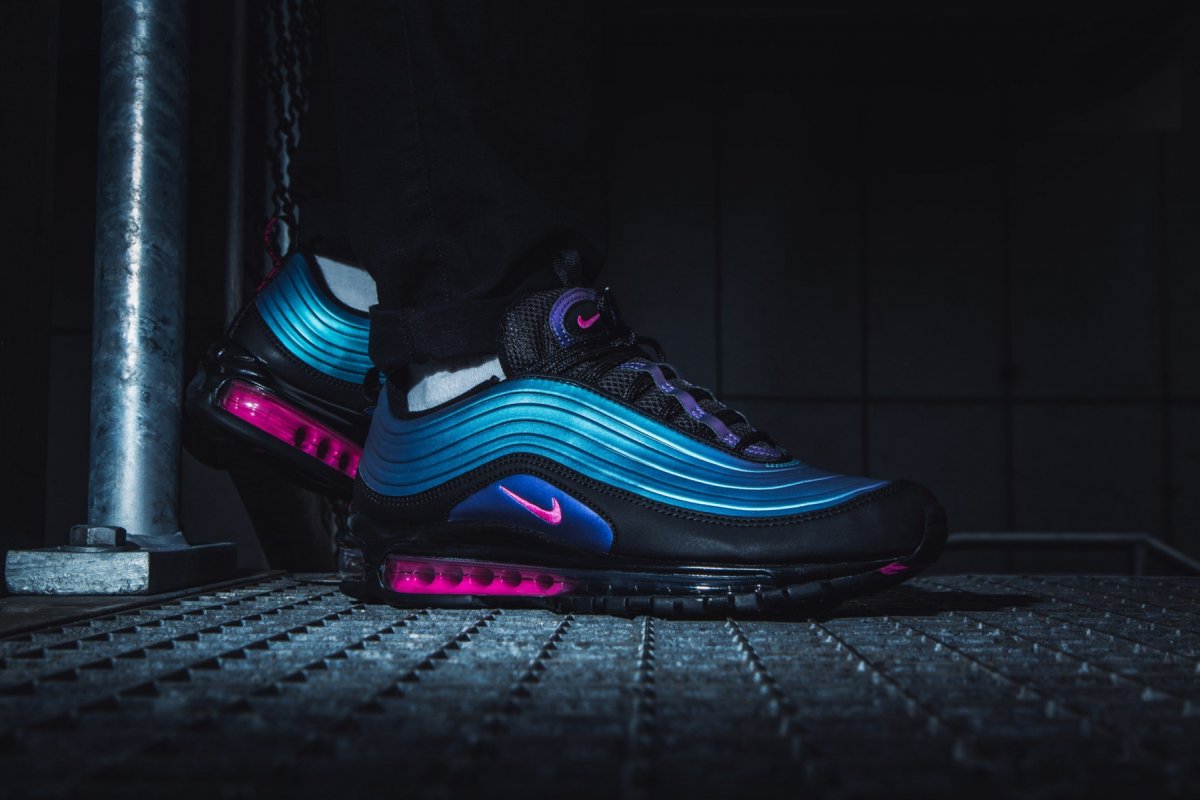 Top 10 Blue Trainers Mens · October 2020
This Top 10 blue trainers mens can help you find the most fun blue trainers.
Blue works very well in trainers. Both in real performance trainers and in lifestyle trainers.
And you can vary it infinitely, with all those blue shades and materials.
Go on and check out our top 10 blue trainers mens 2020. All blue, all very different.
The top 10 blue trainers for men 2020

---
10. Air Jordan 5 Blue Mens "Blue Laney Varsity Royal"
Beautiful details on this trainer. From the clasp on the laces to the yellow "lightning bolt" on the side.
Inspired by the original Air Jordan, but with an innovative design in which the side is especially noticeable.
Great for playing basketball, but of course also great for just stealing the show.
---
9. Adidas I-5923 Blue Mens
This trainer has a sleek design that is based on Adidas running shoes from the 70ies and 80ies.
The colour use contributes optimally to the retro look of the trainer.
This should not be missed in our top 10 blue trainers mens.
---
8. Vans Sk8-Hi Blue Mens
The Sk8-Hi has become an iconic trainer in the skate world.
This version has a dark blue/black upper, which causes the muscular white Side Stripe and laces to attract even more attention than usual.
---
7. Adidas NMD Blue Mens "R1 BOOST STLT PRIMEKNIT"
The Adidas NMD trainers are known for the style they convey. This is also the blue NMD_R1 Boost STLT Primeknit.
Beautiful restrained colours.
Again a special, inspiring NMD.
---
6. Nike Air Max 90 Blue Essential
The Nike Air Max 90 is a classic that you can't ignore.
This dark blue version of the Air Max 90 Essential exudes 100% reliability.
---
---
5. Converse All Stars High Blue Mens "Classic Colours"
These All Stars are a beautiful classic creation by the Converse designers.
Simple, stylish, fits anything. And also unbeatable in terms of durability.
In short, you should always have a pair of these in your closet. You'll never regret it.
---
4. Puma Suede Blue Mens Classic+
Somehow blue works better than other colours on the suede upper of the Puma Classic.
Nice shoe, sleek design, high quality.
Nothing wrong with this trainer. Therefore also number 4 in our top 10 blue trainers for men.
---
3. Nike Air Flightposite Blue Mens "Knicks Away"
If you want to stand out, you should get these. What an over-the-top, futuristic design by Nike.
Based on the New York Knicks away-kit, so with a lot of blue and some orange.
A comfortable, laced upper on a sole with gigantic Air Max air chamber.
As if you were flying away with it into the 22nd century.
---
2. Adidas Stan Smith Blue Mens "Collegiate Navy"
The Stan Smith is originally a tennis shoe, but like so many trainers it does not let itself be confined to the hard-court.
In dark blue leather, the trainer even has a little chic.
Sporty, but at the same time very stylish.
---
1. Nike Air Max 97 Blue Mens "Lux Throwback Future"
Our favourite blue trainer for men and so number 1 in the top 10: This Air Max 97!
This trainer has a huge cool look, almost ice-cold.
The prominent black and pink 'Air Max' band along the back of the sneaker creates a nice contrast to the blue and black of the shoe.
---
Is your favourite not in our top 10 blue trainers mens? Look below for more!
---