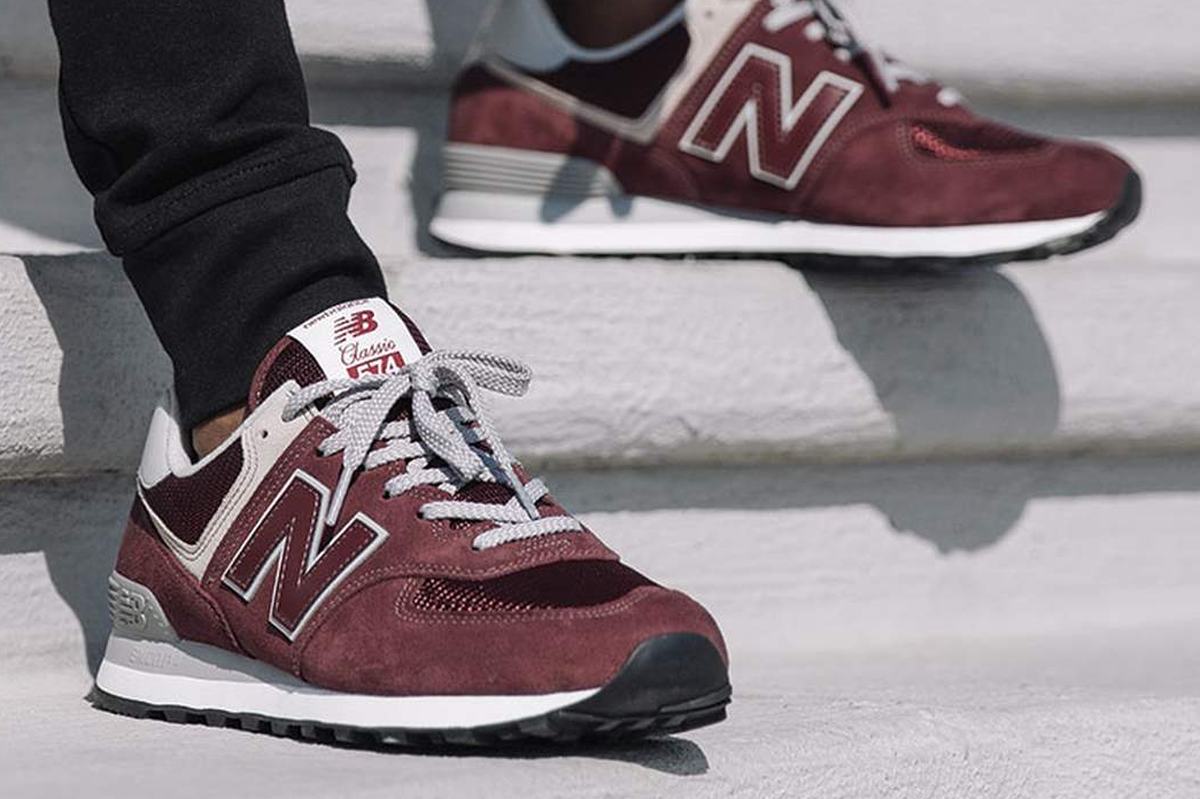 Top 10 Burgundy Trainers Mens · October 2020
This Top 10 burgundy trainers mens will help you on your way if you are looking for something sporty with a slightly elegant twist.
We made a top 10 of the coolest burgundy red trainers mens of 2020.
See if your new trainers are among them.
The Top 10 Burgundy Trainers for Men 2020
10. New Balance 247 Burgundy Red Mens
What stylish trainers these are from New Balance!
This trainer has a sleek design appearance through the interplay of lines and colour usage. burgundy red fits perfectly here.
And in the grand sole some white lightning flashes can be seen!
---
9. Converse All Stars Burgundy Mens
Of course, you can't go wrong with All Stars.
And usually that just looks casual and nicely relaxed.
But did you know that All Stars can also be very chic?
Just look at these burgundy red All Stars high.
---
8. Vans Old Skool Burgundy Mens
Look, this Old Skool from Vans we really find enormously Old Skool in appearance!
For the Vans stripe on the side, dark red was chosen. The rest of the trainer is also red, but with subtle colour differences.
So just a little different and number 6 in our top 10 burgundy red trainers mens of 2020.
---
7. Nike Air Force 1 '07 Burgundy Mens LV8 2FA19″
This burgundy red Air Force 1 has an indestructible character.
The colour, the material use, the line play, the sole… everything contributes to the sturdy impression that this trainer leaves behind.
---
6. New Balance 574 Burgundy Mens
With the New Balance 574 you acquire a reliable sport shoe.
But this model is also easy to wear as a lifestyle trainer. Especially in this burgundy red version.
Simple, functional and high quality.
---
5. Reebok Crossfit Nano 8 Burgundy Mens
Wow, this trainer rally looks slick ! Number 5 in our top 10 burgundy red trainers mens 2020: the Reebok Crossfit Nano 8.
This Crossfit trainer has a unique Flexweave upper that ensures optimal ventilation and stability.
Made to perform. In style.
---
4. Adidas Forest Grove Burgundy Mens Collegiate burgundy"
With the Forest Grove, Adidas has once again put a beautiful retro trainer on the market.
A high quality suede upper in burgundy red with the famous White stripes.
And the design of that sole with the grid really finishes it completely.
---
3. Asics Gel Saga Burgundy Mens
You might immediately notice, but this traditionally designed Gel Saga is equipped with the most modern techniques to support you optimally.
Inside this burgundy red trainer sits a dampening interior construction with Asics Gel and an EVA midsole.
The shiny elements provide a nice contrast to the suede upper.
---
2. Adidas Yung-96 Burgundy Mens "Collegiate burgundy"
A special variant by Adidas, this Yung-96 in burgundy red.
The wavy lines on the upper are inspired by the designs of classic running shoes.
And, of course, the yellow inserts on the trainer immediately stand out. Those just look cool.
---
1. Adidas Gazelle Burgundy Mens
This Adidas Gazelle doesn't stand out much of course. And that's exactly it's strength!
Beautiful, stylish and restrained.
That's why it's the number 1 in our top 10 most beautiful burgundy red trainers for men 2020.
---
Not seen enough yet? Below you can find even more burgundy red trainers:
---