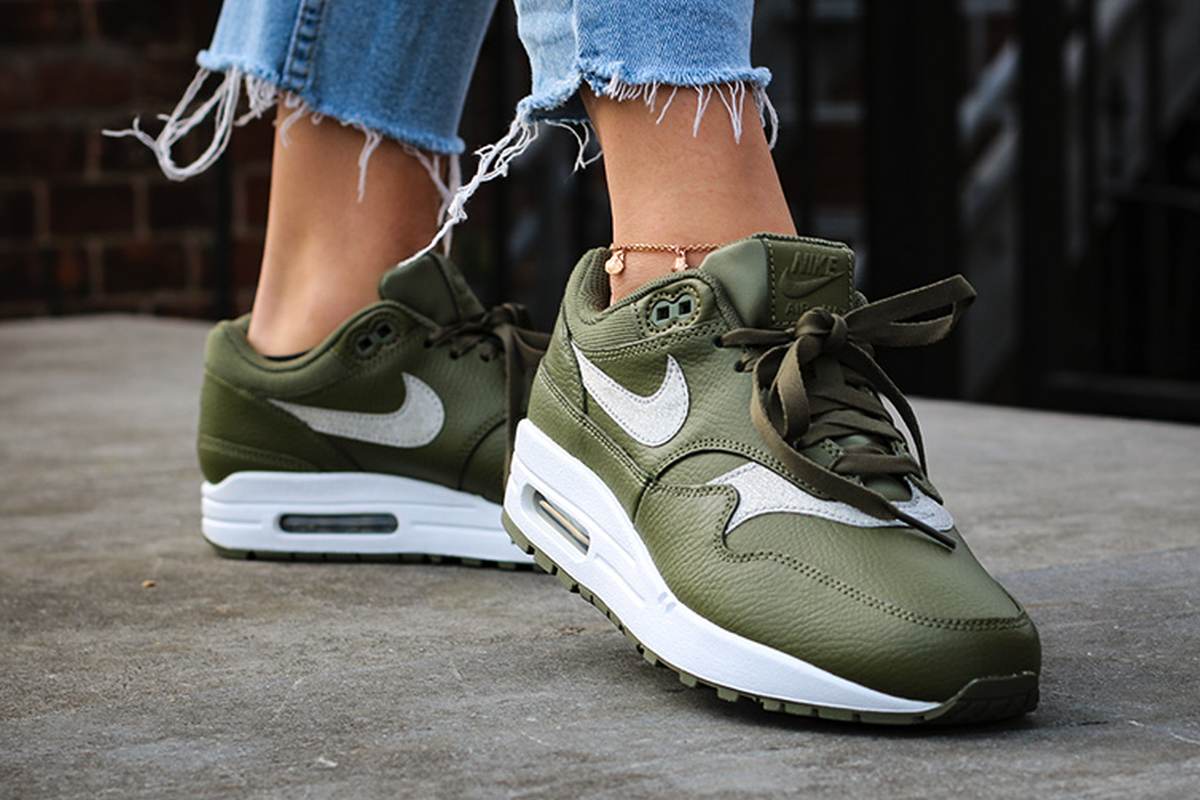 Top 10 Green Trainers Women's · October 2019
These top 10 green womens trainers can help you on your way to finding the best green trainers.
You can go in any direction with green. From dark to light and from mint to olive, each shade provides a completely different look for your favourite trainers.
We have collected the top 10 coolest green womens trainers for you. Check out the list below!
The Top 10 Green Women's Trainers
10. Adidas Superstar Green Women's "80s MT"
The Adidas Superstar is a classic that is constantly being redesigned.
This green "80s MT" is very special: the nose is made of oxidized copper, which gives the shoes an almost antique appearance.
A perfect combination with the moss green suede on the upper of these trainers.
---
9. Nike LeBron 16 Green Women's "Hyper Jade"
Our number 9 of the top 10 green womens trainers are these jade green Nikes.
Nike often tries to reveal as much of the inspiration behind its trainers as possible.
With this model there was no need to do that. The fact that this model comes from LeBron James is quite obvious.
Nice striking trainers that radiate speed and top performance!
---
8. Vans Old Skool Green Women's – Top 10 Green Trainers Women's
The Vans Old Skool is … well … so old school.
The mint green upper of this model also gives a very different effect.
An old-fashioned Vans with a fresh modern look.
---
7. Puma Platform Green Women's "Olive Night"
Here are nice moss-green trainers – the Puma Platform "Olive Night". Parse that name.
Platform is of course there due to the high platform sole.
And of course Olive Night has to do with the stylish chic dark green of these trainers.
All in all a nice pair of trainers with a sleek design. Almost a shame to put them on.
---
6. Converse All Stars Low Green Ladies' "Frilly Thrills" – Top 10 Green Trainers Women's
Always nice when they do something different at Converse.
All Stars always remain recognizable, but it is exactly those small unique details that keep it interesting.
These green All Stars are characterized mainly by the scalloped edge around the ankle and the golden lace rings.
This gives them something playful, something cheerful. Nice ladies' trainers, if you ask us.
---
5. Nike Air Max 97 Green Women's "Medium Olive"
Olive Green Air Max 97 – a very successful choice from Nike! And that's why it is number 5 of our top 10 green womens trainers!
The layered upper with different shades of green (up to brown) beautifully contrasts with the pure white sole.
Tough womens trainers where the design and use of colour are perfectly matched.
---
4. Adidas NMD Green Women's "TS1 Primeknit"
Seemingly simple. A minimalist upper, yet crammed with the latest technologies to offer your foot flexibility, comfort, and support.
We now know it from Adidas.
This NMD "TS1 Primeknit" has it all. Extra special is the stripe pattern on the trainers.
So simple. Yet so effective!
---
3. Puma Suede Classic Green Women's "B-Boy Fabulous"
An ode to those who made the Puma Suede really big – the B-Boys breakdancers in the 80s.
Because they started wearing these trainers en masse and that increased the popularity of the model enormously.
A number of details stand out in the design of this "B-Boy Fabulous" edition.
First, the gold-plated lace clip with the year of birth of the Puma Suede – 1968. And then the pattern on the Puma stripe.
Beautifully finished in various shades of green.
---
2. Adidas I-5923 Women's Green – Top 10 Green Trainers Women's
Inspired by the 70s and 80s, but with a fresh contemporary look.
This green Adidas I-5923 is a perfect mix between stylish modern and retro classic.
Not much to complain about actually. That's why  it is number 2 of our top 10 green womens trainers!
---
1. Nike Air Max 1 Women's Green "Olive Sequoia"
The sovereign number 1 is in our opinion this Air Max 1. A true classic in a unique edition.
The olive green leather upper looks stylish, sturdy, robust, and durable. Nice contrast to the snow white of the sole.
And to cheer things up a bit, Nike opts for other shades of green for the swoosh and the mesh upper.
Everything is subtle enough not to immediately demand all attention. And striking enough to distinguish the trainers from the rest.
---
That's it, our top 10 green womens trainers.
Do you want to see more green womens trainers? Or ones for men, boys, or girls?
Then check out the links below:
---