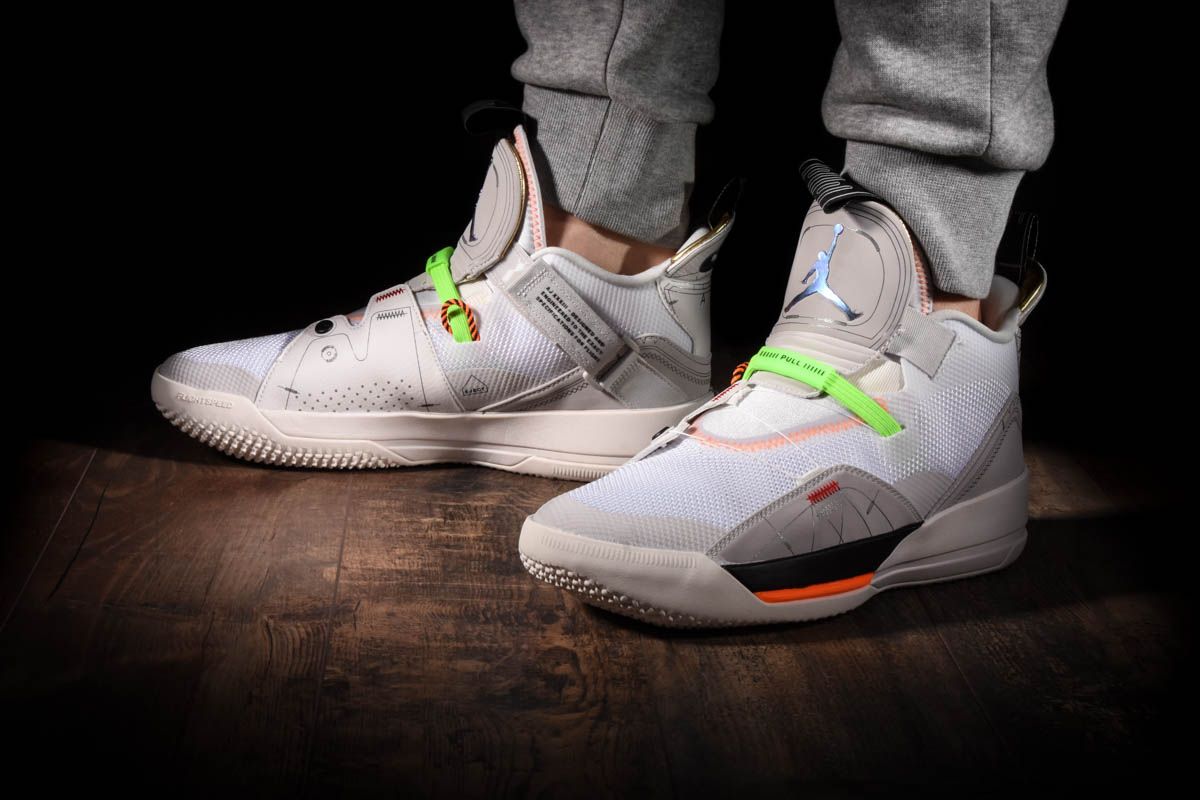 Top 10 Grey Trainers Mens · October 2020
These top 10 grey trainers mens can help you on your way to finding the best grey trainers.
You don't always need colourful trainers. You can choose black or white, but there is still a whole range of shades of grey between those two extremes.
In certain situations you will see that grey trainers are exactly what you want. That is why we have made a list of our top 10 grey men's trainers 2019 for you.
This list shows that grey still gives you many options.
Top 10 grey trainers mens 2020

---
10. Adidas x Raf Simons Ozweego men grey "Grey Chrome"
Wow! That is something completely different, isn't it?
What else do you expect from the famous designer Raf Simons?
He has incorporated some (literally and figuratively) beautiful style elements into this design. You can look at this forever!
A beautiful shoe to open these top 10 grey men's trainers.
---
9. Puma Suede Classic + Grey Men
The Puma Suede as we know it, but with grey uppers.
And that makes this model easy to combine with basically everything.
---
8. Nike Varsity Compete Grey Men
Clean lines with a design that radiates speed. And the used colours are perfectly in line with that.
With this model Nike proves that one can make a flashy trainer with a few shades of grey and some yellow.
By the way, the yellow swoosh, that strap on the heel, is indispensable for that. So a little bit of colour was needed for this trainer.
---
7. Nike Air Max 95 Grey Men
The Air Max 95 design with its wavy lines on the uppers and the bold sole underneath looks tough anyway.
But in these grey colours it gets almost metallic and the Air Max 95 becomes an indestructible look.
The subtle shades of grey make it complete.
---
6. Adidas NMD R1 Grey Men "Primeknit Ash"
Nice subdued NMDs in various shades of grey.
Subtle, stylish, and you can combine them with anything.
Beautiful, chic, understated.
---
5. Nike Air Max 1 Grey Men "Thunder Grey"
Here you can see well that grey has more than one look.
Nike has opted for a somewhat darker grey for this trainer than we have seen for the shoes above.
And for a good reason for an iconic model such as the Air Max 1. One can afford to accentuate a bit.
The white sole and swoosh also stand out even more that way.
---
4. Converse Star Series BB Mid "x Tinker Hatfield"
High Converse Star Series, although you hardly recognise them as such.
And that is a "fault" of the designer Tinker Hatfield – you know, the one who did the Nike Air Max 1….
Fault … or maybe more like merit? Because it delivers a unique stylish trainer.
---
3. New Balance 574 Grey Men
The retro look of this New Balance classic is perfectly reflected in grey.
Not a very striking look, but that is the power of this trainer.
It radiates robustness and sportiness. And therefore it is number 3 on our top 10 grey men's trainers list!
---
2. Adidas I-5923 Grey Men
The Adidas I-5923 has a design with striking serrated edges.
According to Adidas this is a modern shoe with a retro look inspired by running shoes from the 70s and 80s.
A nice quiet colour scheme so that the white elements stand out, but still form a nice whole with the rest of the trainer.
---
1. Air Jordan XXXIII Grey Men "Vast Grey"
Number 1 on our top 10 grey men's trainers list: this innovative Air Jordan XXXIII.
Nice special trainer from the basketball world. A bit busy, but still very stylish.
It is a bit different from most trainer models by Jordan that we know.
The asymmetrical lace design in green with the subcutaneous orange completes the stylish look of this trainer.
---
Are our top 10 grey trainers mens 2020 not the grey men's trainers that you are looking for?
Check out all grey trainers here:
---