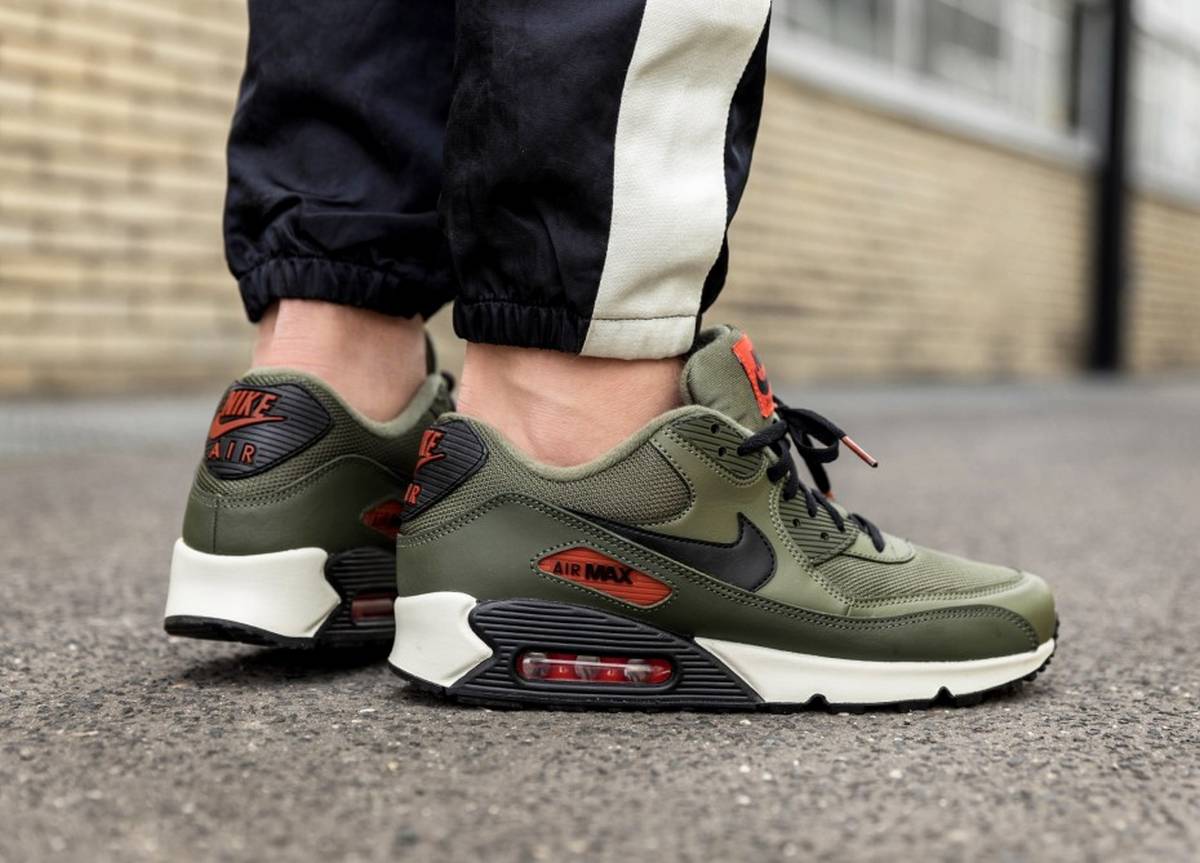 Top 10 Mens Green Trainers · October 2020
These top 10 green mens trainers can help you on your way to finding the best green trainers
From trainers in tough dark green to not too serious bright green and everything in between. It is all there.
But exactly because there is so much choice, it becomes more difficult to find the perfect trainers.
We have therefore collected our top 10 green mens trainers for you. Who knows? There might be something that will suit you!
The Top 10 Mens Green Trainers
10. Converse All Stars High Men's Green "All Washed Out"
Speaking of green…
…these high All Stars seem to have just come out of the washing machine.
The trainers have a rough fabric exterior that extends all the way to the sole.
Everything is olive green, so the attention goes mainly to the special design and use of materials.
---
9. Nike Air Vapormax Men's Green – Top 10 Mens Green Trainers 
Nike recently released some beautiful new Vapormax trainers.
Not too busy. Beautiful light green, almost grey, which changes to light blue. With a touch of white here and there.
Perfect in combination with the look that the Vapormax with its particularly aggressive sole radiates anyway.
---
8. Adidas I-5923 Men's Green
The number 8 on our top 10 green mens trainers list is this retro Adidas I-5923 of a unique appearance.
This trainer is made of suede and textile with a fantastic clear and light colour pattern.
A very successful new I-5923!
---
7. Reebok Classic Nylon Men's Green
A real classic trainer with a premium vintage look, this green Reebok Classic is made of nylon.
Given the look and properties of this shoe, we find these dark green shades quite logical.
---
6. Nike LeBron 16 Men's Green "Hyper Jade"
Our number 6 on the top 10 green mens trainers list – these jade-green Nikes.
Nike often tries to reveal as much of the inspiration behind its trainers as possible.
With this model there was no need to do that. The fact that this model comes from LeBron James is quite obvious.
A nice striking trainer that radiates speed and top performance!
---
5. New Balance 574 Men's Green – Top 10 Mens Green Trainers
Yes, that is how green can be of course.
Something different from the predecessors in these top 10 green men's trainers, but that is exactly why they are distinctive.
It creates a beautiful whole with the grey and off-white elements on these trainers.
---
4. Adidas NMD Men's "R1 Linen Green" – Top 10 Mens Green Trainers
They are known and worn a lot, those NMD trainers from Adidas.
And this new green model is great too.
The upper gets a very stylish look due to the beautiful linen green colour.
---
3. Nike Air Max 1 Men's "Neptune Green"
Which Nike is more retro than the Air Max 1? And in these colours, beautiful again!
Also called the "Neptune Green", inspired by the god of the sea.
Hence the choice for these specific shades of green.
---
2. Adidas Superstar 80s Men's Green – Top 10 Mens Green Trainers
Nice dark green with lighter shades through it.
It gives these Adidas Superstars a unique retro look.
The solid appearance really comes into its own thanks to the solid design.
Different green from most trainers. That is why it deserves a place among the top 10 green trainers for men.
---
1. Nike Air Max 90 Men's Green "Essential Medium Olive"
This Nike Air Max 90 is clearly very green. Olive green to be precise. Medium Olive even, says Nike.
Essential does not refer to the olive green, but to the damping with two types of foam. This provides extra support and comfort.
Apart from that just a no-nonsense Nike Air Max 90. As it should be.
---
Do you not see the green mens trainers that you want among these top 10? Or are you looking for trainers for women, boys, or girls?
Then quickly check the links below:
---