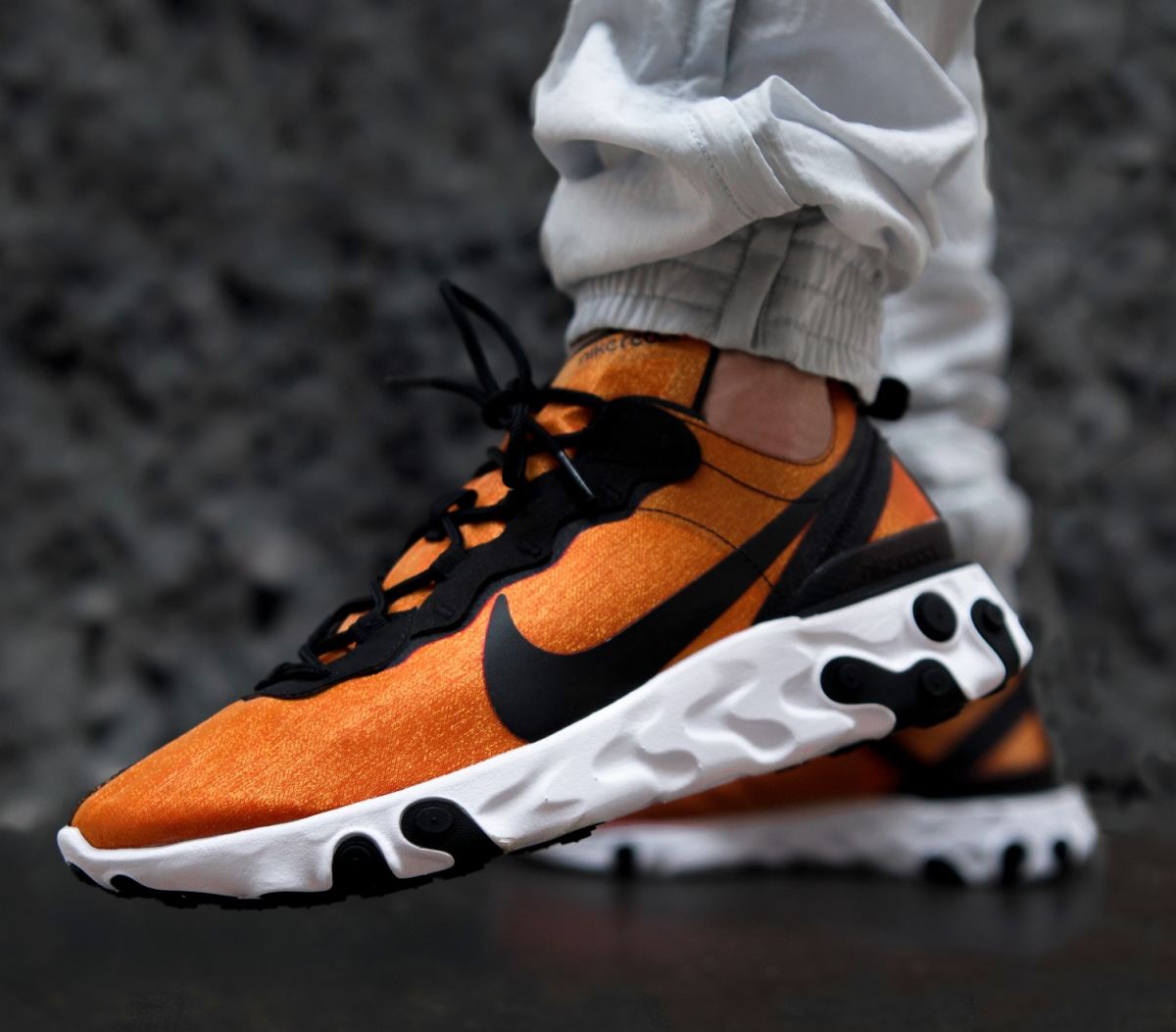 Top 10 Orange Trainers Mens · October 2020
This Top 10 orange trainers mens can help you find the best orange trainers.
In case you just want something different!
We have collected the top 10 coolest orange trainers mens for you. Look below quickly and you'll be ready!
The top 10 orange trainers mens
10. Adidas Yung-1 Orange Mens "Goku"
Our number 10 in the top 10 orange trainers mens is an airy, cheerful shoe.
With this trainer, Adidas opts for a striking look and the best performance.
This orange variant radiates exactly that. As for us, a perfect trainer to meet the summer headlong! 🙂
---
9. Nike Air Vapormax Orange Mens "Terra Orange"
You can ceaselessly talk about this Vapormax. There is so much to it.
The translucent design, the striking profile of the sole, the reflective swoosh, the orange upper, the green heel…
Very busy and at the same time it all fits perfectly together. A very tough version of the Nike Air Vapormax.
---
8. Converse All Stars High Orange Mens Chuck 70 Vintage Canvas"
Vintage Canvas, they're saying at Converse. This trainer also really shines.
A seemingly simple design, which is very nicely reflected in this hard orange.
Inspired by the successful Chuck trainer as it looked in 1970.
---
7. Adidas Kamanda 01 Orange Mens – Top 10 orange trainers mens
You can just imagine that this sole of the Adidas Kamanda is starting to spin and allows you to drill a huge hole in the ground. What a monster!
The gum rubber outsole is also based on that of the Adidas Samba. Only it got a little out of hand.
A casual trainer, they're saying at Adidas. But what exactly do they find so casual about it…?
---
6. Nike Air Force 1 Orange Mens "1'07 LV8 3 Realtree"
We know the Air Force 1 as the classic basketball shoe with the sleek design.
Meanwhile, they've created an infinite number of variants, including this "Realtree" version.
Fully finished in various shades of orange and a Realtree camouflage print.
Stylish, adventurous, recognisable, unique. It all comes together nicely in this Nike trainer.
---
5. Adidas Marathonx5923 "Bahia Orange" – Top 10 orange trainers mens
Actually, this is just a classic Marathon but with a modernised Boost midsole.
With an upper of suede and nylon with reflective stripes.
Very nice in this matte orange.
---
4. New Balance 997 Orange Mens "Desert Gold"
At number 4 in our top 10 orange trainers for men: the New Balance 997.
An iconic New Balance model with a durable design. The upper is made of leather, suede and ventilating mesh.
And that "Desert Gold" we find a nice shade of orange, actually.
---
3. Nike React Element 55 Orange Mens Premium Orange"
A very nice new line, this React Element.
As far as we are concerned, the upper is well reflected in these bright orange shades with a hint of black and white.
Add some black to on it and ready: once again a unique copy.
---
2. Vans Old Skool Orange Mens
How simple can it be?
The number 3 in our top 10 orange trainers mens proves that you really don't have to go all out to get a nice trainer.
Sometimes it's even better to just stay as close to the original as possible. And if you choose orange textiles, it actually does the rest.
---
1. Nike Air Max 720 Orange Mens "Sunset"
Also known as the Nike Air Max 720 "Sunset". In fact a bit of a threatening sunset, if you ask us.
This is undoubtedly due to the pitch black sole, laces and lines. These give the warm orange glow almost something sinister.
The Air Max 720 is a striking trainer anyhow because of the huge air chamber and the sleek design. The colours on this one add a little extra to that.
---
Haven't seen enough orange yet after this top 10 orange trainers for men?
See more below:
---