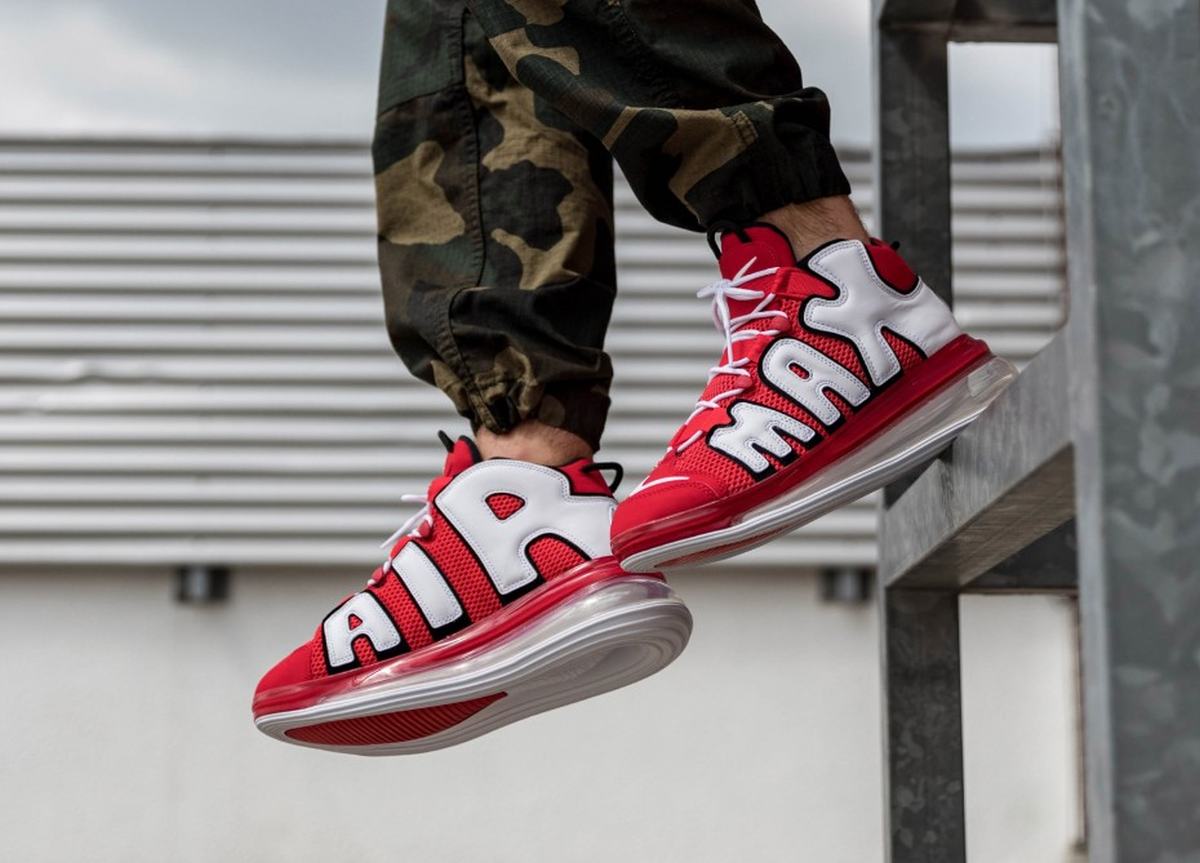 Top 10 Red Trainers Mens · October 2020
This Top 10 red trainers mens can help you find the best red sneakers.
Because with red trainers you stand out. That's a given. Whether that's good or bad is up to you.
As far as we are concerned, with the red trainers mens from the top 10 below, you stand out in a positive way!
Check out the list below.
The top 10 red trainers mens 2020
---
10. Jordan Air Jordan XXXIII Red Mens "University Red"
This Air Jordan XXXIII (or just 33) is characterised mainly by its unique, rugged design.
The design, with the different planes in red and black, could almost be called futuristic.
And precisely because of this colour use on this design, the trainer leaves a powerful impression.
Therefore rightly the number 10 in our top 10 red trainers mens.
---
9. Reebok Classic Leather Red Mens
The combination of nylon and soft suede is very nicely reflected in this beautiful red leather Reebok trainer.
Together with the white midsole and white rubber outsole, it creates a classic, subtle retro look.
In fact, you will always look presentable with this. And that's why it's number 9 in our top 10 red trainers mens.
---
8. Converse All Stars High Red Mens
High All Stars are really old school and at the same time terribly modern. There is almost no trainer that you see more often on the streets.
We find this stylish canvas edition in red very successful, the more so because of the nice contrast between the red and white.
And the trainer looks not only beautiful, but also super solid.
---
7. Adidas Harden Red Mens x Marvel Avengers Vol. 3 "Iron Man"
This could become a new instant Adidas classic.
For these trainers, together with Marvel they studied the Comic Book Heroes.
In this case clearly a reference to Iron Man.
Looks really like Tony Stark's suit, don't you think?
---
6. Nike SB Zoom Stefan Janoski Red Mens "RM Premium"
A beautiful, almost simple trainer. Seemingly.
Because if you look a little closer, you see the elegant lines and the shades of colour.
In short, a very stylish red men's trainer. Whether you like skateboarding or not!
---
5. Puma Suede Classic+ Red Mens
The upper of this Puma Suede is very red.
Puma often chooses to finish those wavy lines on the side in a different colour. Not here.
But this trainer distinguishes itself from the dime a dozen trainers.
The red also has a very warm tint, which fits perfectly with the round shapes of the Puma Suede.
---
4. New Balance 247 Red Mens
The use of material, the colours, the sleek design… Everything contributes to the modern look of this trainer.
This New Balance 247 is a stylish, sporty shoe that radiates speed and comfort.
The cherry red of this trainer tends to Bordeaux and purple but New Balance really calls it "Red"… It is indeed a striking colour.
---
3. Adidas Ozweego x Raf Simons Red Mens "Red Chrome"
A real design trainer, this Ozweego. But what do you expect with Raf Simons as the spiritual father.
Especially of course a huge eye catcher through the silver Bottom and sole.
Mirror Mirror on the wall…
---
2. Nike Air Max 98 Red Mens "University Red"
Our number 2 in the top 10 best red trainers mens: this Air Max 98.
"University Red", according to Nike. This means that the 90ies feeling (that you expect from the Nike Air Max 98 anyway) is perfectly reflected.
Looking for something subtle? Then just skip this one.
---
1.
Nike Air More Uptempo 720 Red Mens "QS 2 University Red"
Yeah, this is something else.
They manage to invent something new time and again at Nike 😉
You can be sure to draw attention with this!
Therefore number 1 with a bullet.
---
Do you prefer other red trainers mens which are not in this top 10?
See below if you can find something of your liking. Or for your girlfriend or children:
---