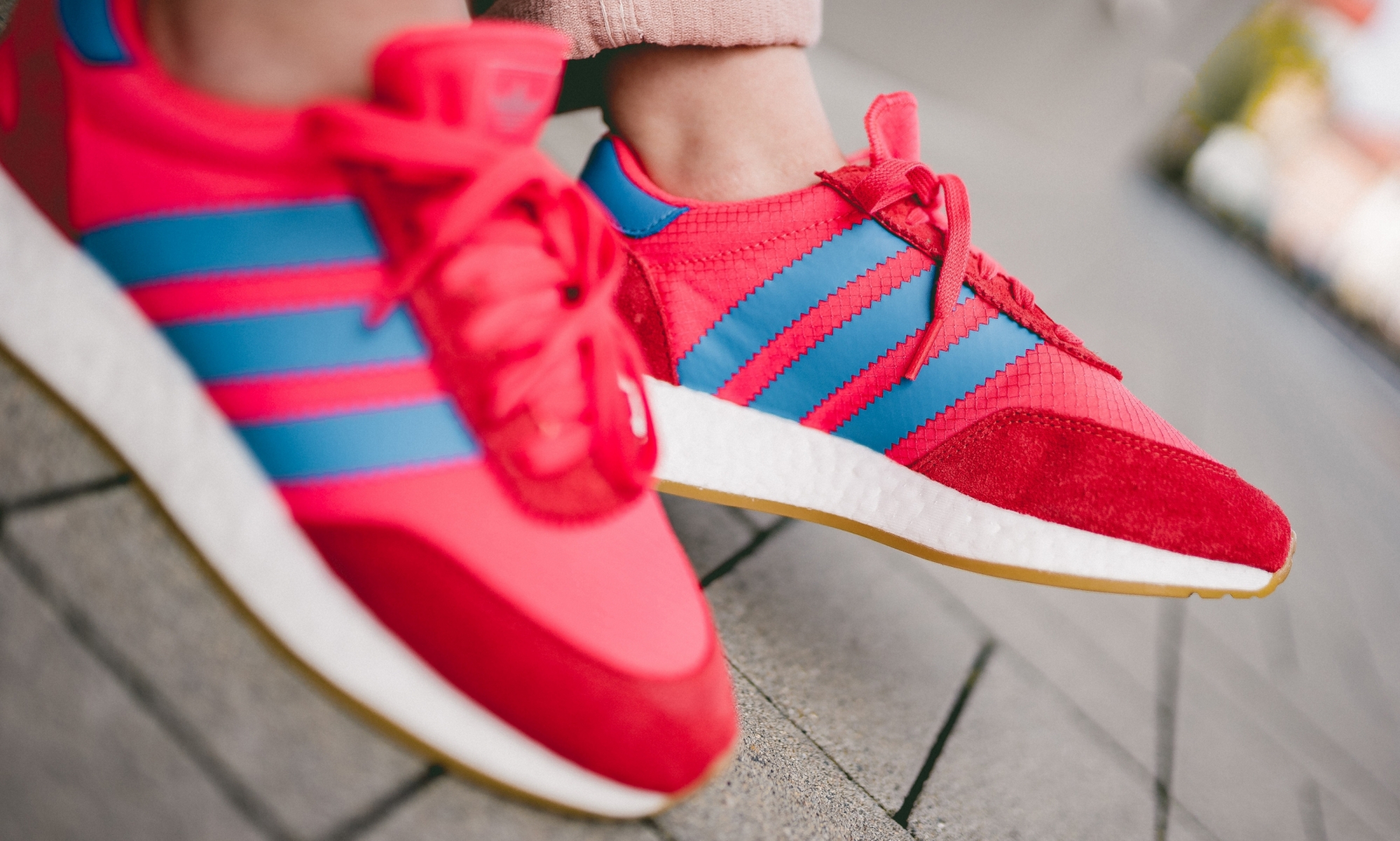 Top 10 Red Trainers Womens · October 2020
This Top 10 Red trainers womens can help you on your way to finding the best red trainers.
Red trainers assault your retina. With red trainers, you're guaranteed to stand out from the crowd.
We have collected the top 10 most beautiful red trainers womens for you. Check out the list below!
The top 10 red trainers womens 2020
---
10. Puma Suede Red Womens "Bow Patent"
This is a very nice one to open our top 10 red trainers womens with.
Shiny upper, thick bow on the back… We can't think of a better version of this model than this red one.
---
9. Adidas BYW x Pharrell Williams Red Womens "Chinese New Year"
For the number 9 in our list we opted for the most striking design we could find.
Adidas and Pharrell manage to pull it off time and again. Every time we think: how did they come up with this one ?
"Chinese NewYear" it's called. And of course this is reflected in the red-yellow of the trainer.
An over-the-top colour use and pattern in an equally over-the-top design. This is a good combination.
---
8. Adidas Sobakov Red Womens
The Adidas Sobakov is a special apparition anyway you look at it.
What is especially striking – besides the rubber sole with wavy profile – are those Adidas stripes that run all the way to the back of the shoe.
These white stripes look very nice on the red knitted upper
---
7. Adidas NMD_R1 Red Womens
This Adidas has a soft, warm feel. This is of course due to the combination of the colour red with the knitted upper.
Those pink/purple blocks on the side and loop at the back match this perfectly.
---
6. Nike Air Max 97 Red Womens "Red Orbit"
On these Nike Air Max 97 's It may not even be that red upper that attracts the most attention.
Because check out that gold mini swoosh!
All very nicely balanced with the high, white Air Max 97 sole.
---
5. Reebok Classic Red Womens "Leather Double"
There! You must be ready for this, but then you really have something else!
The bright red leather above that huge white sole creates a beautiful retro look.
Tightly finished. A robust and sturdy character.
---
4. New Balance 547 Red Womens
Not as bright red as many other trainers in these top 10 red trainers womens.
Perhaps it's even better to describe it as wine red, almost going to purple.
But that fits well with the New Balance 547. Excellent trainer!
---
3. Converse All Stars High Red Womens
The classic All Stars will always remain popular, but it is also good to see that they offer variety.
Such as this version. Nice how the white lines and laces really jump out.
And not just beautiful. Also very practical because of the indestructible design.
---
2. Nike Air Max 98 Red Womens "University Red"
The Air Max 98 is of course the perfect trainer to convey that retro 90ies feeling. With this University Red edition that is an absolute success.
A very daring trainer, which definitely deserves this second place in our top 10 red trainers womens.
Bring back your oversized tracksuit from the 90ies!
---
1. Adidas I-5923 Red Womens "Shock Red"
The Adidas I-5923 is a modern trainer that draws inspiration from old running shoes from the 70ies and 80ies. Available In different colours.
Often the jagged stripes on the side are in a different colour from the rest of the shoe, creating a striking contrast that contributes to the retro look of this trainer.
As here with this blue colour. It provides an incredibly stylish, sleek look.
---
Don't your favourite red trainers womens figure in our top 10?
Check out all red trainers here, also for men and children:
---