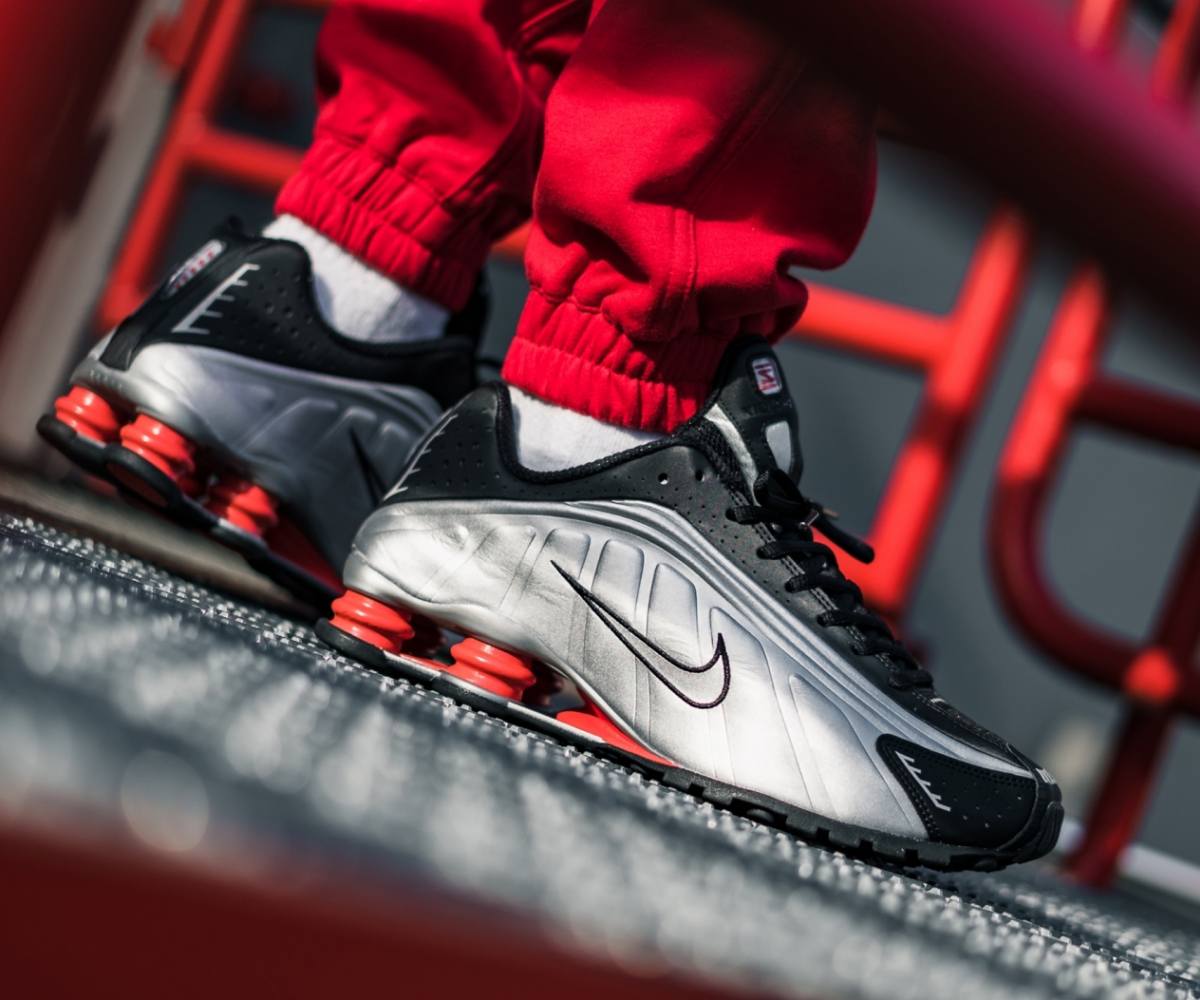 Top 10 Silver Trainers Womens · October 2020
These top 10 silver womens trainers can help you on your way to finding the best silver trainers.
Because silver can give your trainers that little bit extra that you are looking for.
Whether you go for elegant, energetic, trendy, or classic, our list of top 10 silver women's trainers will show that anything is possible.
One thing is certain: in silver trainers you'll stand out from the crowd!
The Top 10 Silver Trainers Womens
10. Asics Tiger x Naked Gel Kayano Women's "Metallic Silver"
Beautiful sporty Gel Kayano trainers with a strong appearance!
Okay, they are not as silver as some other stunners  on this page, but that is why they are also number 10. 😉
Design in collaboration with Naked, the famous store from Copenhagen.
---
9. Adidas Superstar Women's "Boost Silver Metallic"
The Adidas Superstar with that recognisable shell-shaped nose in metallic silver.
The silver upper is between matt and shiny, which looks metallic and perfectly matches the design of the Superstar.
A very nice edition. That is why it is number 9 of our top 10 silver womens trainers.
---
8. Nike Shox Women's "R4 Metallic Silver" – Top 10 Silver Trainers Womens
A striking new Shox from Nike. Clean lines and very modern.
Inspired by running shoes, but also perfectly suited for the street.
With the now famous technology that guarantees durability and a light trainer.
And look at the way the silver combines with the black and contrasts with the red. Artwork!
---
7. Puma Muse Women's Silver "Satin II" – Top 10 Silver Trainers Womens
The smooth satin-like upper of the Puma Muse is very well reflected in this silver edition.
The silver gives this streamlined sleek design exactly the elegance it deserves.
Because that is what this model – inspired by dancers of the New York City Ballet – radiates.
---
6. Reebok Classic Women's Silver "Leather HD"
Silver and glitter – does that go together with the sturdy appearance of the Reebok Classic?
Well, it does! This Reebok with a ribbed sole and silver upper is stylish, stable, classic, reliable.
And that is why it deserves a place on the top 10 silver womens trainers list.
---
5. Converse All Stars Low Women's Silver "Shiny Metal Lift"
We know the low All Stars in different colours, often with white laces and soles.
This model is different in that respect, namely in silver and with platform soles! It makes for unique trainers, which guarantee that you will stand out.
The metallic silver is perfectly reflected, especially because the trainer is also very 'clean'.
---
4. Nike Air Max 720 Women's Silver "Platinum Purple" – Top 10 Silver Trainers Womens
Of course Nike trainers must also feature on this top 10 silver women's trainers list.
And of course Nike has to stand out even more. This time they do it with a combination of silver and purplish colours.
It gives the trainer a luxurious look, while the sporty character of the Air Max 720 is nicely retained.
A trainer for stylish ladies and girls.
---
3. Reebok Freestyle Women's Silver "Hi Metallic"
Looking for trainers to shine with? Look no further! These are the ones!
Not only trendy in a shiny silver finish, but also top quality and super comfortable.
This high retro 80s model of the Reebok Freestyle provides extra support and is finished with a leather upper.
---
2. Nike P-6000 Women's "Metallic Silver"
Shine like a star with these silver P-6000s!
It looks like this trainer is made for this finish in premium "Metallic Silver".
Because the sole remains white, the trainer is nicely balanced.
---
1. Adidas Stan Smith Women's "Metallic Silver"
The number 1 on our top 10 silver women's trainers list – the Adidas Stan Smith "Metallic Silver".
The silver, leather upper, and the bright red brand name ensure a flashy 80s appearance.
Perfect for a night out. Or for a stylish game of tennis, because the Stan Smith is originally a tennis shoe …
---
Want to see more silver trainers? Look below for the complete overview:
---