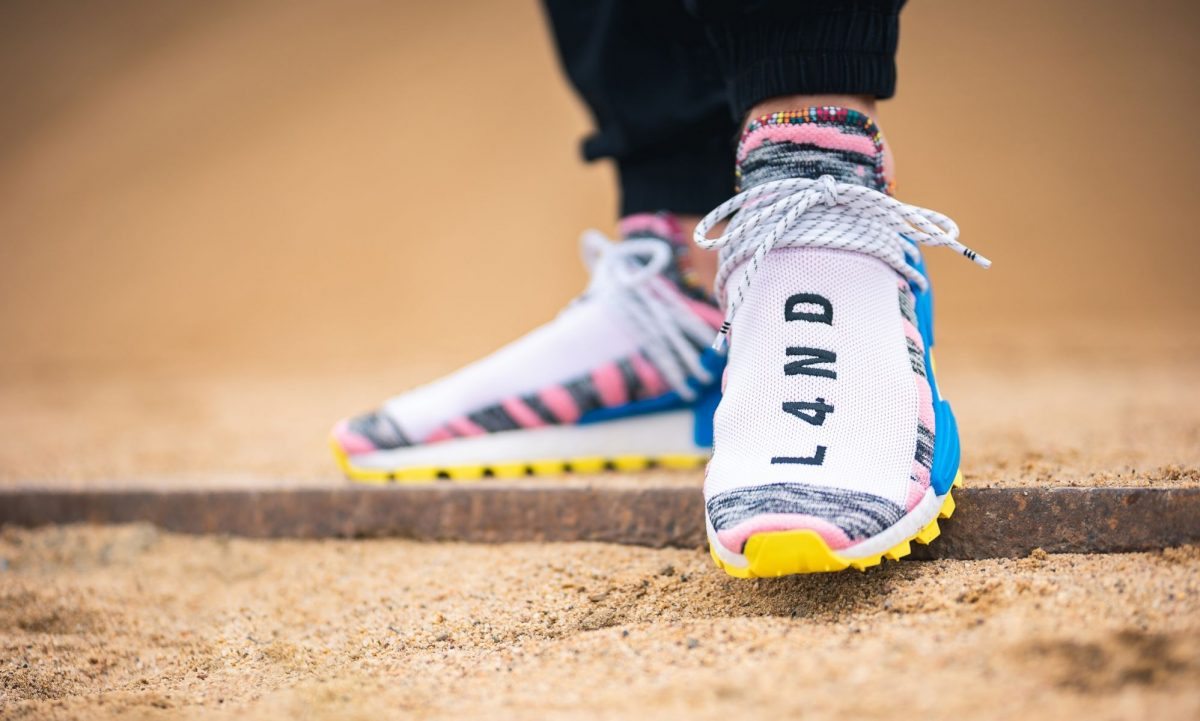 Top 10 Trainer Collabs Mens 2020
This Top 10 Trainer Collabs Mens can help you find the coolest collabs.
The well-known trainer brands have no trouble at all to bombard us with fantastic designs.
Special prints, frenzied colour combinations and a distinctive design ensure that we trainers fans can hardly choose between all those beauties.
But whether that is enough for the ladies and gentlemen trainer makers?
No! Because every now and then they kick it up a notch and come up with special collaboration trainers.
---
Top 10 Trainer Collabs Mens: Trainers as collectors' items
When you hear the words 'trainer collab', your heart may start beating faster.
No wonder of course, because these collaboration are designed by a well-known artist, a famous sports hero or a big fashion brand.
This produces special trainers – all of which we'd like to have in the closet. Or, since that is not always possible, in a list of the top 10 trainer collabs of 2020!
This is the Sneakerwijzer Top 10 trainer collabs of 2020 to date:
10. Adidas Y-3 Super Takusan White Mens – Top 10 Trainer Collabs Mens

It is not for the first time that Adidas and the Japanese designer Yohji Yamamoto are working together and once again it has produced a fantastic trainer:
De Adidas Y-3 Super Takusan.
If you want really special Superstars;-)
---
9. Puma RS-X Green  Mens x MTV "Gloom Tracks"
This is how RS-X look after an overhaul by MTV… With a so-called Gradient Gloom which makes the mint and lilac colours look even nicer.
With MTV logos at the back and side and on the tongue.
A real design trainer that shouldn't be missing from this list!
---
8. Converse Star Series BB Mid "x Tinker Hatfield"
High Converse Star Series, though you almost don't recognise them as such.
And that's the fault of designer Tinker Hatfield, you know the one of the Nike Air Max 1….
That's to say, guilt… Maybe more the merit? Because it's produced a unique, stylish trainer.
---
7. Nike Air Max 2 Light Multicolor  Mens x Atmos
No wonder Nike fancied a collaboration with these fashion designers.
Atmos are world-renowned top designers and so the Nike Air Max Light 2 by them look like they have just come off the catwalk.
These are really trainers to take your hat off to.
---
6. Asics Gel Delva Yellow Mens x Kiko Kostadinov – Top 10 Trainer Collabs Mens
Do you really want to stand out? Then grab these hip yellow Asics Gel Delva, designed by Kiko Kostadinov.
Who? Kiko Kostadinov, a Bulgarian men's clothing designer from London.
With the well-known Asics logo very subtly shining through the yellow exterior.
Beautiful!
---
5. Adidas Kamanda Green  Mens x Neighborhood
The colour of the Adidas Neighborhood Kamanda may be rather unobtrusive, the design of the trainer certainly isn't!
Rarely have we seen such a special design.
Shinsuke Takizawa – better known as Shin – is the creative mastermind behind design label Neighborhood and for the collaboration with Adidas, he came up with this eye-catching trainer.
Are you a fan?
---
4. Adidas Pro Vision x Marvel "Captain Marvel"
With the Adidas Pro Vision on your feet you really make a fashion statement.
These are based on Captain Marvel, the most powerful Avenger.
This is the Pro Vision model, as part of the Adidas "Heroes Among Us" collection.
Be that as it may: Bottom line?
These trainers are super hip.
---
3. Adidas Stan Smith Blue  Mens x Raf Simons Los Angeles Trainer
Chances are you'll blink with your eyes when you see this trainer, but soon you'll think: I want it too!
This Adidas model is based on 2 different Adidas models. Namely the Adidas LA Trainer and the Adidas Stan Smith. But very different 😉
A must have for fans of either model.
But also just cool to wear if you fancy a pair of eye-catching trainers.
---
2. Nike Air Max 1/97 Multicolor Mens x Sean Wotherspoon
What do vintage clothing, LA, Virginia, the Nike Air Max 1 and the Nike Air Max 97 have in common?
They all come together in the Nike Air Max 1/97 VF Sean Wotherspoon…
The coloured corduroy upper gives the trainer its own unique look.
We therefore understand very well that Sean Wotherspoon, owner of the world famous second hand shop Round Two, has won Nike's design competition.
Okay, actually it dates from 2018 but so beautiful that it's here for always. What a giant!
---
1. Adidas Crazy BYW Red Mens x Pharrell Williams
This colourful trainer was created by Pharrell Williams, who was asked by Adidas to provide the famous Crazy BYW model with a new look.
And that's not a strange choice at all, as Pharrell Williams is not only a singer and musician, but also has his own clothing brand and designs bags and hats for Louis Vuitton.
No wonder these Adidasses look so hip!
---
What is your Top 10 Trainer Collabs Mens 2020?
Of course, many more insane collab trainers have been released. But as it goes with a top 10 trainer collabs: We can't put all the cool trainers in it. After all, it must remain a top 10.
Do you have a very different top 10 trainer collabs of 2020? Let us know via our social media channels. You'll find Sneakerwijzer on Facebook and Instagram.
---
You just read the Top 10 Trainer Collabs Mens. Hopefully we've been able to help you!