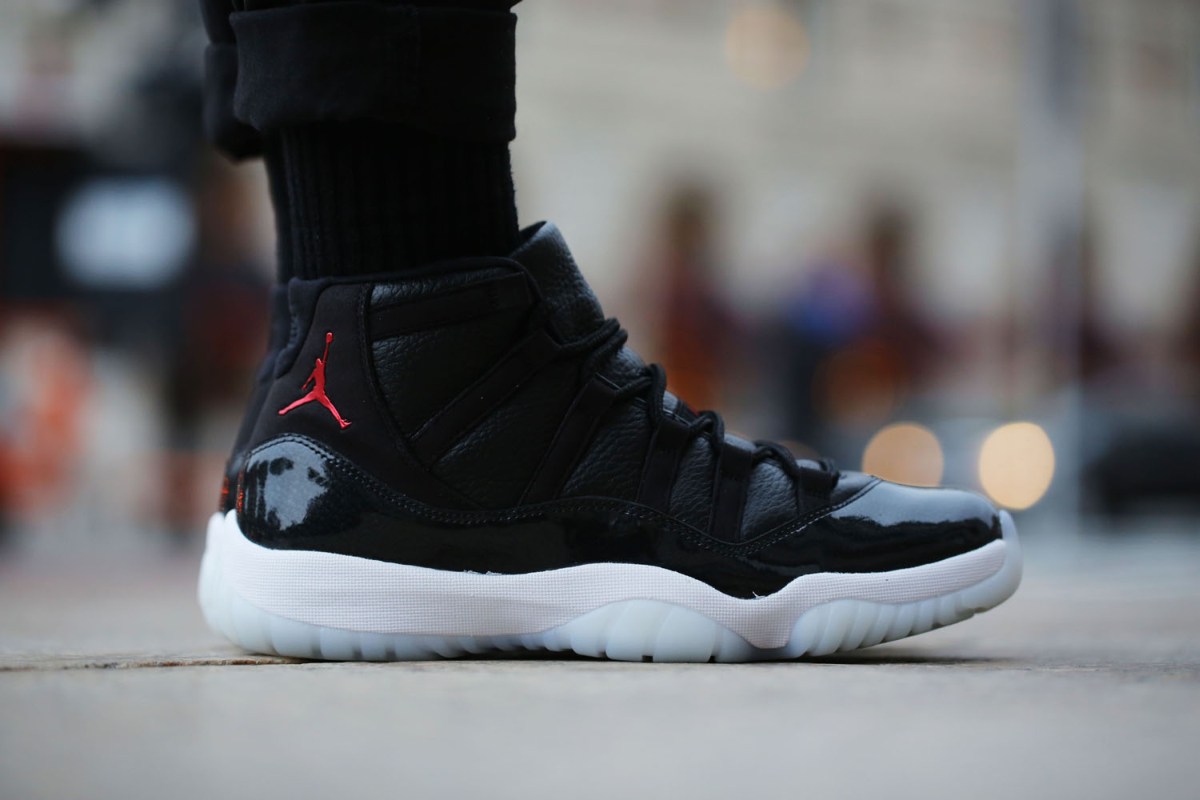 Top 10 trainers and personality – what do your trainers say about you?
Trainers and your personality… ever considered the relationship?
Well: the trainers that you wear reflect a part of your personality. But then what? And which trainers suit your personality the most?
Read about the Top 10 trainers and personality below.
---
10. Converse All Star High
The Converse All Star High is a traditional classic shoe. Widely accessible and compatible with almost everything.
People who wear this trainer may not always be very stubborn or outspoken, but they are very confident and stylish.
A shoe for people who know who they are and what they want.
Personality traits

Reliable

Goal oriented

Confident

Traditional
---
9. Reebok Freestyle
The name says it all – freestyle, free style, or improvisation. A tough trainer for those who don't always follow the rules.
For people who dare to take risks and look for the edge. Maybe even go over it sometimes. Because life is short, so it's best to make something of it right away.
Personality traits

Extreme

Craftsman

Rebellious

No rules!
---
8. Nike Air Jordan 11 Retro
The Nike Air Jordan 11 Retro is sturdy and sporty. A flexible trainer for flexible people.
People who easily adapt to any situation. Social people who think in solutions, not in problems.
Personality traits

Reflective

Idealistic

Social

Understanding
---
7. ASICS Mexico
The ASICS Mexico is a reliable casual trainer with a familiar sporty look.
That is why this trainer fits perfectly with the jack of all trades. For the go-getter who always gets a lot done with a flying start.
Personality traits

Reliable

Adventurous

Athletic

Casual
---
6. Vans Slip-on
The Vans Slip-on is an easy comfortable shoe. Individualistic, if you can attribute such a characteristic to a shoe. Different from many classic trainers.
A real shoe for the creative. For the thinkers among us. And especially the informed, intelligent thinkers with a clear plan in mind.
Personality traits

Logical thinker

Creative

Wise

Individualistic
---
5. Puma Clyde
The Puma Clyde is simple and classic, but at the same time stylish and immensely popular. In these trainers you will look well groomed and familiar.
For people who like to be seen and are invited to all the parties.
Why? Because they not only have style, but are also selfless and responsible. Traits that make you welcome.
Personality traits

Warm

Popular

Reliable

Selfless
---
4. Nike Air Force 180
The Nike Air Force 180 is huge – you can't ignore this. A great choice for enthusiastic open-minded people.
At the same time the Air Force 180 is reliable and offers incredible comfort. That's why it is also a shoe for the leaders among us.
And perfect for inspiring figures who are good at enthusing others with their enthusiasm.
Personality traits

Enthusiastic

Idealistic

Open-minded

Mentor
---
3. New Balance 574
The New Balance 574 is robust, sporty, and radiates quality. A trainer worn by determined organised people.
People with a mission who always go for the highest standard and never lose sight of the safety and stability of themselves and others.
Personality traits

Organised

Athletic

Productive

Leader
---
2. Adidas Superstar
The Adidas Superstar radiates simplicity, speed, and style. For those who do not stop and go straight for their goals.
Being stubborn or difficult is not an option for these loyal people with unwavering perseverance.
Personality traits

Goal oriented

Fast pace of life

Social

Doer
---
1. Converse All Star Low
The Converse All Star low is easy, accessible, and does not easily disappoint. Just like the people who wear this trainer. They are stable, selfless people who move along in all directions and never fall into doom and gloom.
And yes, there are of course exceptions.
Not so strange, since half the world wears All Stars. But those people actually wear the wrong trainers …
Personality traits

Nice

Conscientious

Stable

Selfless
---