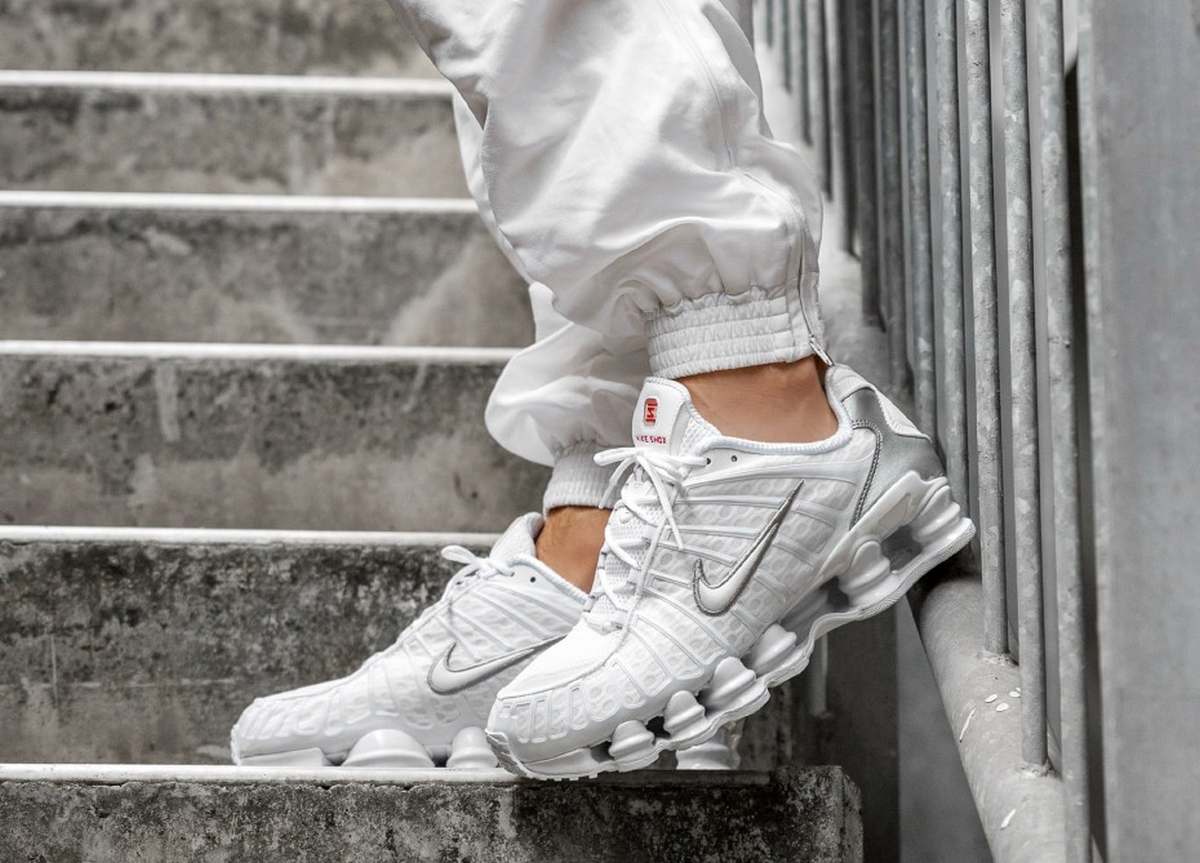 Top 10 White Trainers Mens · October 2020
These Top 10 white trainers mens can help you to find the coolest white trainers.
With the right white trainers you show that you have taste. But how do you choose the white men's trainers that best suit you?
We help you along with our top 10 white men's trainers in 2020 for this month.
The Top 10 White Trainers Mens 2020

---

10. Adidas Gazelle White Mens
We'll kick off this top 10 white trainers mens with the very clean Adidas Gazelle.
A finely stylised, neat white men's shoe with an elegant design.
These really deserve to kick off our Top 10. No?
---

9. Adidas Stan Smith White Mens
This trainer is named for tennis player Stan Smith. Best known in the original green-white version.
But there are countless versions. Completely in white, the impact of this shoe might just be a bit greater than in other colours.
---

8. Nike Huarache Run Ultra White Mens
For unique, eye-catching designs, Nike is usually the brand to go to. For example for this Huarache Run Ultra.
A trainer that radiates comfort and sportsmanship. The completely white version looks fresh.
Almost a shame to wear them outside on the street and risk losing that virginal freshness.
---

7. Nike Air Max 90 Essential White Mens
Nike sometimes tries everything to make your trainers stand out with different colours and a heap of logos.
And sometimes Nike does very little. For example: A classic model – the Air Max 90 – in All White.
A great choice. And that white just makes this trainer stand out all the more.
---
6. Nike Air Max 720 White Mens "All White"
The sleek, modern look of this latest Air Max creation blends perfectly with the colour white.
A lightweight shoe with optimal comfort and a lot of stability. Ideal for running. Or saunter of course: at school, on the street or in the club.
---
5. Adidas NMD CS1 White Mens "Primeknit Overbranded"
Adidas once again combines some of its best features from different designs.
And the result is this NMD. And it's abundantly clear this model is called NMD 😉
The minimalistic upper is derived from the original Ultraboost model.
And for contrast a few exciting inserts at the forefoot and of course that name…
---

4. Converse All Stars High White Mens Leather Monochrome
Chic may not be the first thing you associate with All Stars. Rather timeless, tough, nonchalant perhaps.
But you haven't seen the All Stars leather Monochrome High yet.
The leather upper works well in white and creates a unique look.
---

3. Adidas Superstar White Mens "Foundation"
The Adidas superstar figures in many lists. And rightly so. Not for nothing it's one of the most popular models around the world.
And therefore also gets a place in our top 10 white men's trainers.
The success of this model is undoubtedly due to the combination of a simple and high-quality design and materials.
All this is shown to full advantage in the colour white.
---

2. Nike SB Zoom Blazer White Mens "Mid Premium Team Red/White"
These white Nikes with a little colour have an incredibly tough and sleek design. The perfect trainer for playing basketball…
But who in God's name would do that on such beautiful treads?
We don't really need to say a lot more about it. These SB Zoom Blazers by Nike are just too crazy.
---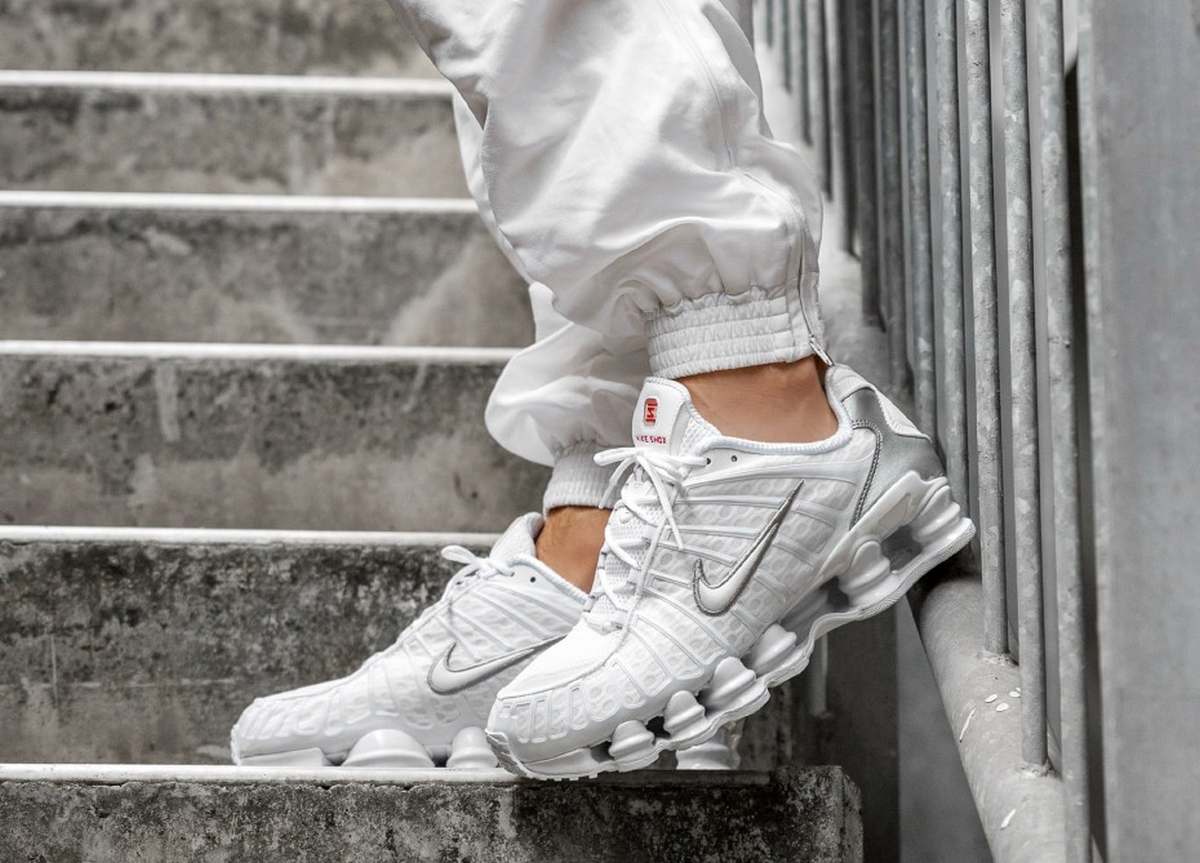 1. Nike Shox TL Men's White
---
This was our Top 10 White Men's Trainers for this month.
Hopefully you were able to find your ideal white trainers so we could help you out here 🙂
Looking for other white trainers mens outside these top 10 white trainers mens2020? Or prefer white trainers for your girlfriend or kids?
Check them all out here:
---